The Hardest Fall is Available Now!
April 18, 2018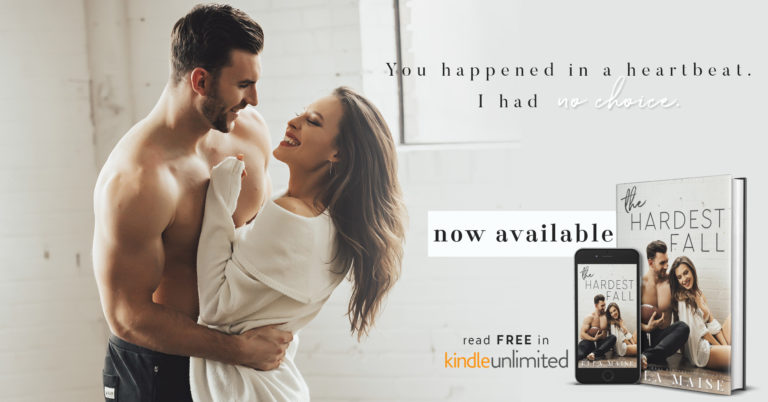 I had a million things to say, but I decided not to do a sappy post. The Hardest Fall is live and you can grab your copy now or you can read it free in Kindle Unlimited.
If you didn't know already it's a sexy, friends-to-lovers romantic comedy. It's also a slow burn. My FAVORITE kind of read. I'm so excited, I can't wait to hear what you think about Dylan and Zoe's story. They are my absolute favorite couple. I hope you'll think so too!