A Week Away from Release
April 11, 2018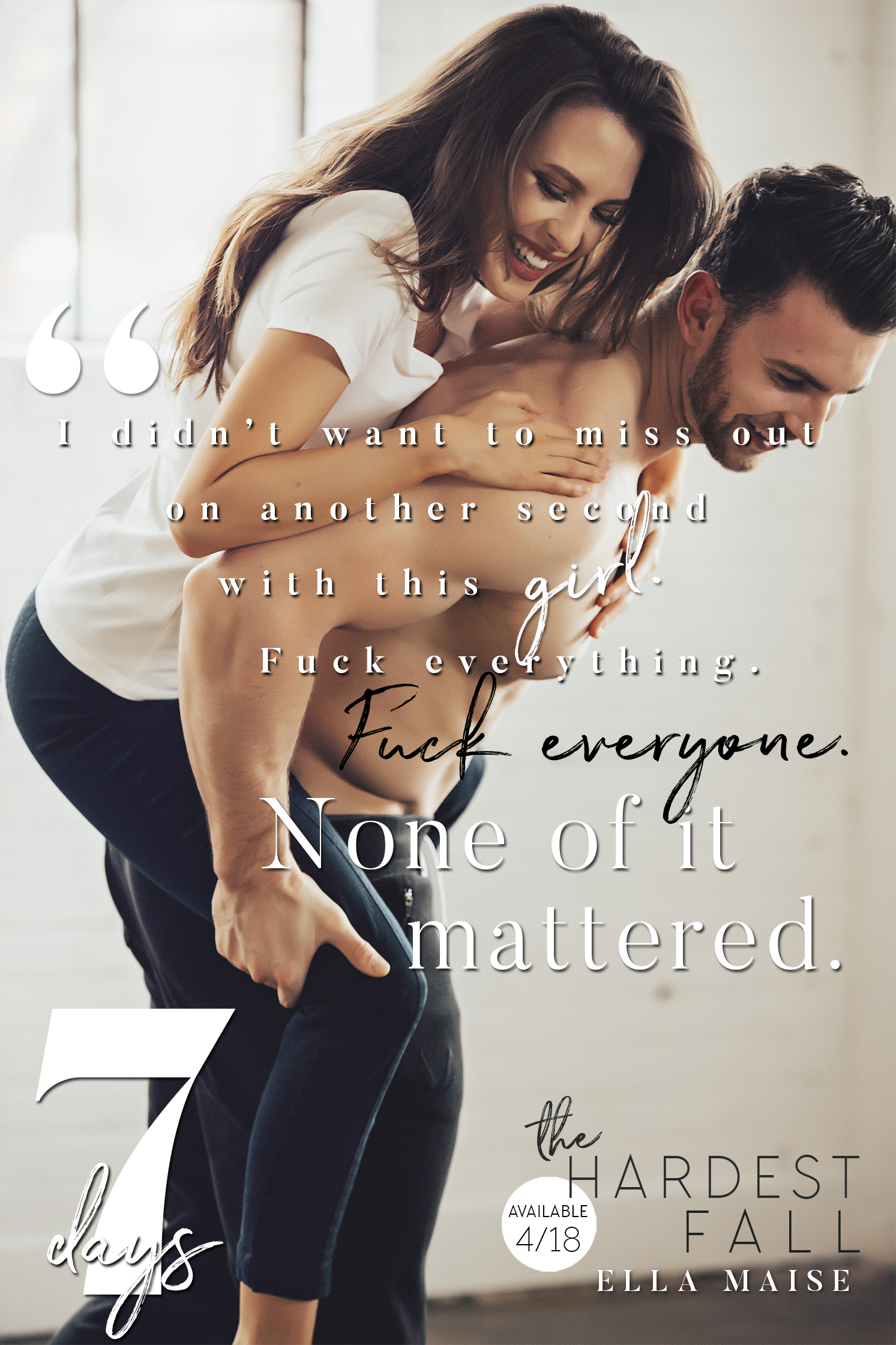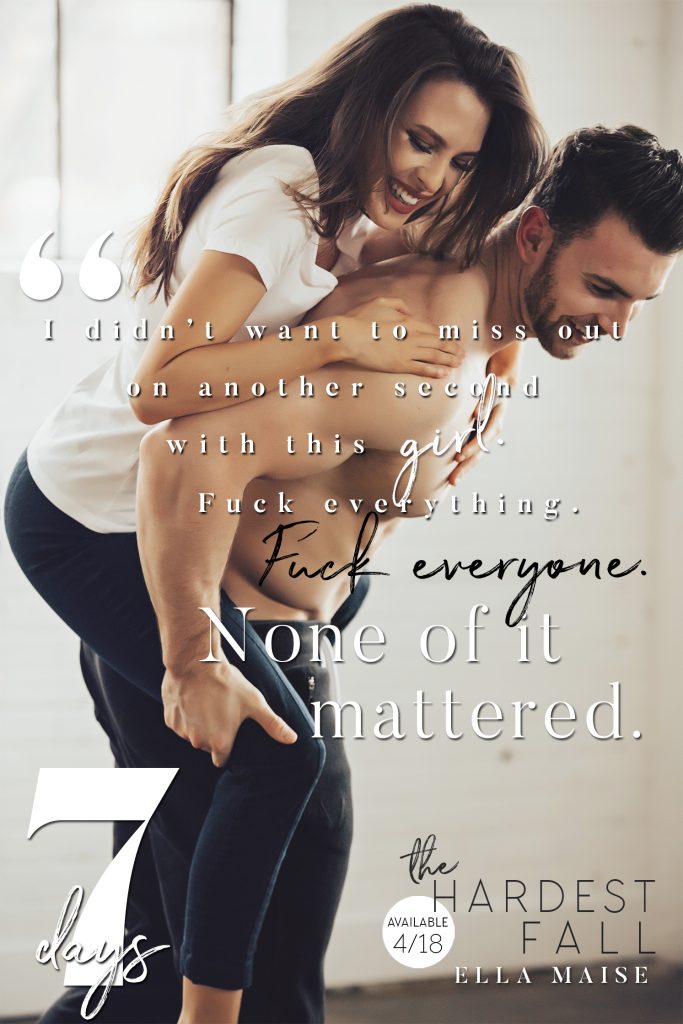 We're finally only a week away from the release of The Hardest Fall, a friends-to-lovers romantic comedy (Contemporary Romance). I'm still not sure how I feel about it. I'm excited for sure, but I'm equally nervous about it, too. It's been a long time since I've done this. I'm definitely ready to get back to it, but as you can imagine, there are some aspects of it that's making me question myself. Will they remember me? I love this book like nothing else, but will they love it, too? Did I do a good job? Will I be able to pick up from where I left off? I know the last one isn't likely to happen, but a girl can dream, right?
I'm nervous, yes, but just like I said, I love this book. I can't wait for you to meet with Dylan and Zoe. Adam had always been my favorite character from my books, but Dylan… There is something about him that makes me fall for him so much harder. He feels more real to me somehow. Not that I don't love my Adam or Jason…but Dylan…you'll just have to meet him and see it for yourself.
I'm thinking about sharing a little excerpt here in a few days. Just a short one, a small taste of Dylan and Zoe. Make sure you check back in a few days. Until then, I'll leave you with some of the countdown teasers I've been sharing on my social media.
If you still haven't added The Hardest Fall to your TBR, you can do so here – bit.ly/TheHardestFallGR
If you want me to let you know when it goes live, sign up for my newsletter to receive a quick and short message – Newsletter