Paperbacks and Audiobooks
July 28, 2016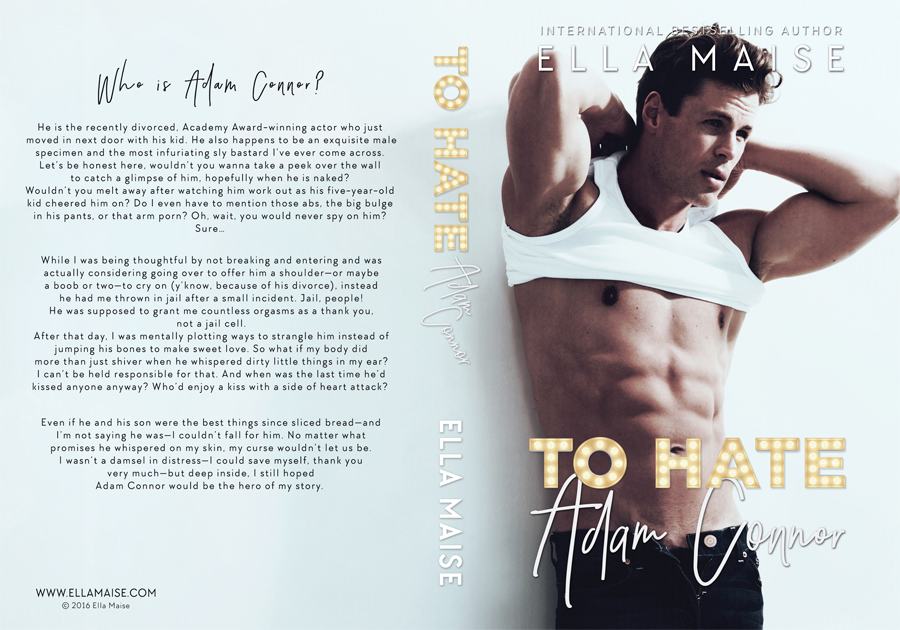 Paperbacks. Finally, I know!! This is one of those things I get asked all the time and until now I never knew what to say since I never had a specific date to share with you guys. But now…well, now I kinda do.
The covers, the formatting and everything else is all ready. Now all I'm waiting for is the shipment for the proofs. If everything looks okay, the paperbacks for To Love Jason Thorn and To Hate Adam Connor will go live in August. Hopefully, the first week, but if there is a problem with the proofs it'll take a few days to fix those. That being said, they will definitely be available sometime in August. This is the first time I'm releasing paperbacks for my stories, so I'm over the moon about getting my hands on them. Hopefully you guys are just as excited.
Now, the next topic is audiobooks. I get almost equally as many questions about audibooks as I do about the paperbacks. And as many of you already know, you can find To Love Jason Thorn on audible (http://amzn.to/2aduRn5), but if you're on the lookout for To Hate Adam Connor, you'll have to wait just a tad bit longer.
The specific release date for To Hate Adam Connor's audiobook is September 13th. That's not too bad, is it? We've almost made it to August, so just 6 more weeks and then we'll listen to Adam Connor through Sebastian York (is there anyone out there who is not in love with his voice? Yeah…I didn't think so) and Lucy Meyer through Lidia Dornet. If you've already listened to To Love Jason Thorn, you'll know what a good job they did with Jason and Olive. A big thank you to Tantor Media for making this happen.
I think this is all the news I have for you guys right now. I wish I had an update on my new novel, Dylan and Zoe's story, but I don't. Since I'm still not feeling 100% myself, and dealing with all the doctor appointments, I didn't get too far. But the story is shaping up in my mind and I'm already loving it. Can't wait to bug you guys all about it once I have something resembling a release date.
Love,
Ella