To Hate Adam Connor is Live on Amazon!
June 16, 2016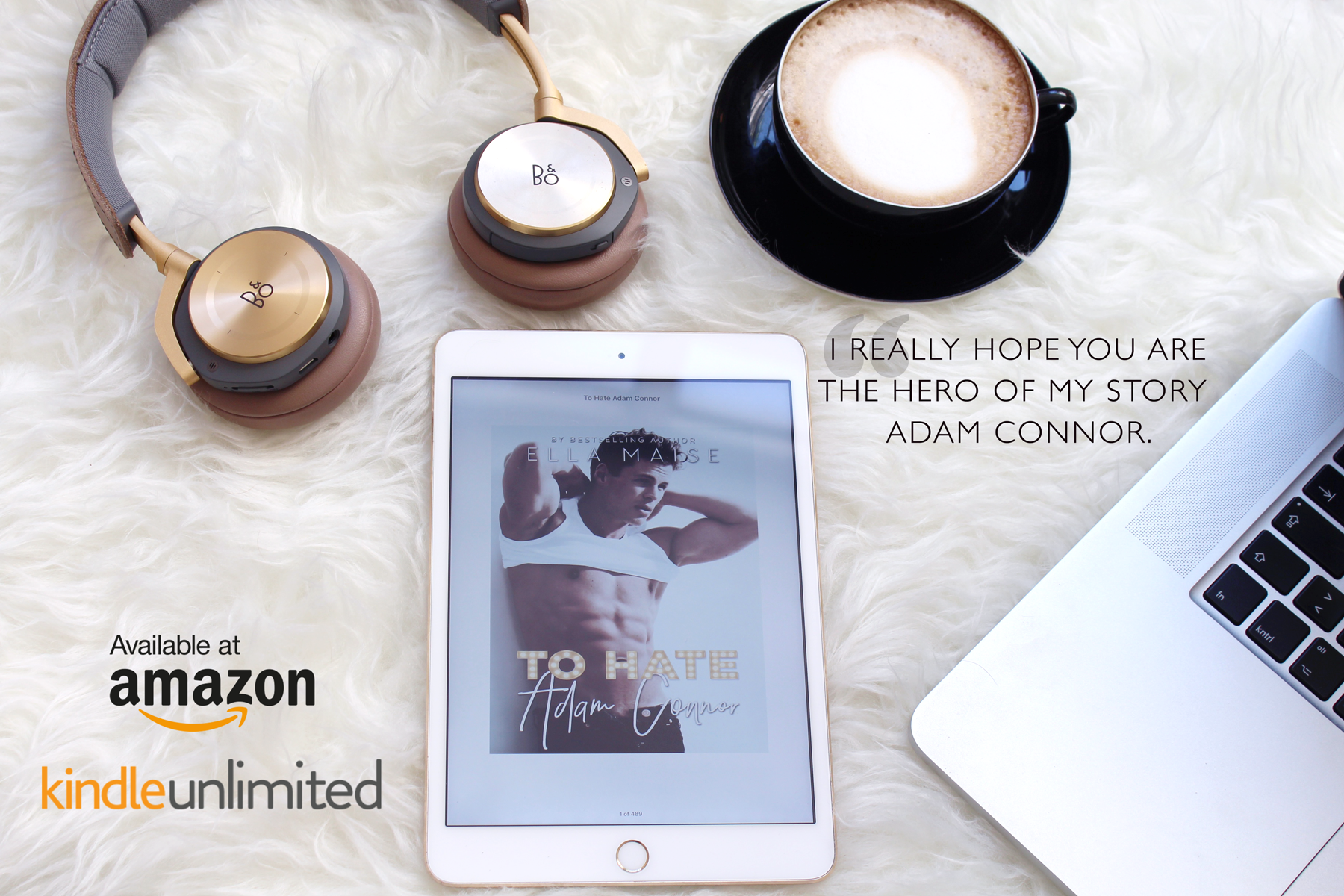 Yes! Finally! You can get your own copy on Amazon or for free on Kindle Unlimited.
Amazon US ● http://amzn.to/1tcq1Pk
Amazon UK ● http://amzn.to/1TXjcb3
Amazon CA ● http://amzn.to/1RY47ny
Amazon AU ● http://amzn.to/1VOczwv
Praises for To Hate Adam Connor
Hate Adam Connor, you say? Is that even possible? Because from where I am sitting (tea in hand, in front of my laptop), Adam Connor is too fucking lovable, sexy, swoonworthy, and oh, I don't know, PERFECT for words. – Beth,  Give Me Books
And colour us surprised if Ella Maise didn't even manage to throw us acurve ball or two that had our hearts teetering on the edge. We walkedaway from this story with hearts were full of warmth in thisentertaining, sexy and fabulously fun read! – Jenny & Gitte, Totally Booked Blog
There is literally nothing to hate about To Hate Adam Connor. It's funny, lighthearted, satisfyingly sweet – with a few surprises along the way. I loved every minute and have my greedy grabby hands out for more… – Shelly, Give Me Books
The banter and humor is fantastic while the sexual tension is off the charts between Adam and Lucy. Ella Maise surpassed my expectations with book two of this series.  – Jennifer Kyle, Goodreads
I have to say I absolutely loved these two together. The banter betweenthem was fantastic and there were so many times I laughed out loud. – The Smut-Brarians
The way she brought Adam and Lucy together was perfect and I'm sothoroughly impressed and ecstatic that this story fell together the wayit did. – Bex, Read Love Review
To Hate Adam Connor
Synopsis:
So you may ask, who is Adam Connor? He is the recently divorced, Academy Award-winning actor who just moved in next door with his kid. He also happens to be an exquisite male specimen and the most infuriating sly bastard I've ever come across.
Let's be honest here, wouldn't you wanna take a peek over the wall to catch a glimpse of him, hopefully when he is naked? Wouldn't you melt away after watching him work out as his five-year-old kid cheered him on? Do I even have to mention those abs, the big bulge in his pants, or that arm porn? Oh, wait, you would never spy on him? Sure…
While I was being thoughtful by not breaking and entering and was actually considering going over to offer him a shoulder—or maybe a boob or two—to cry on (y'know, because of his divorce), instead he had me thrown in jail after a small incident. Jail, people! He was supposed to grant me countless orgasms as a thank you, not a jail cell.
After that day, I was mentally plotting ways to strangle him instead of jumping his bones to make sweet love. So what if my body did more than just shiver when he whispered dirty little things in my ear? I can't be held responsible for that. And when was the last time he'd kissed anyone anyway? Who'd enjoy a kiss with a side of heart attack?
Even if he and his son were the best things since sliced bread—and I'm not saying he was—I couldn't fall for him. No matter what promises he whispered on my skin, my curse wouldn't let us be. I wasn't a damsel in distress—I could save myself, thank you very much—but deep inside, I still hoped Adam Connor would be the hero of my story.
*Due to strong language and sexual content, this book is not intended for readers under the age of 18*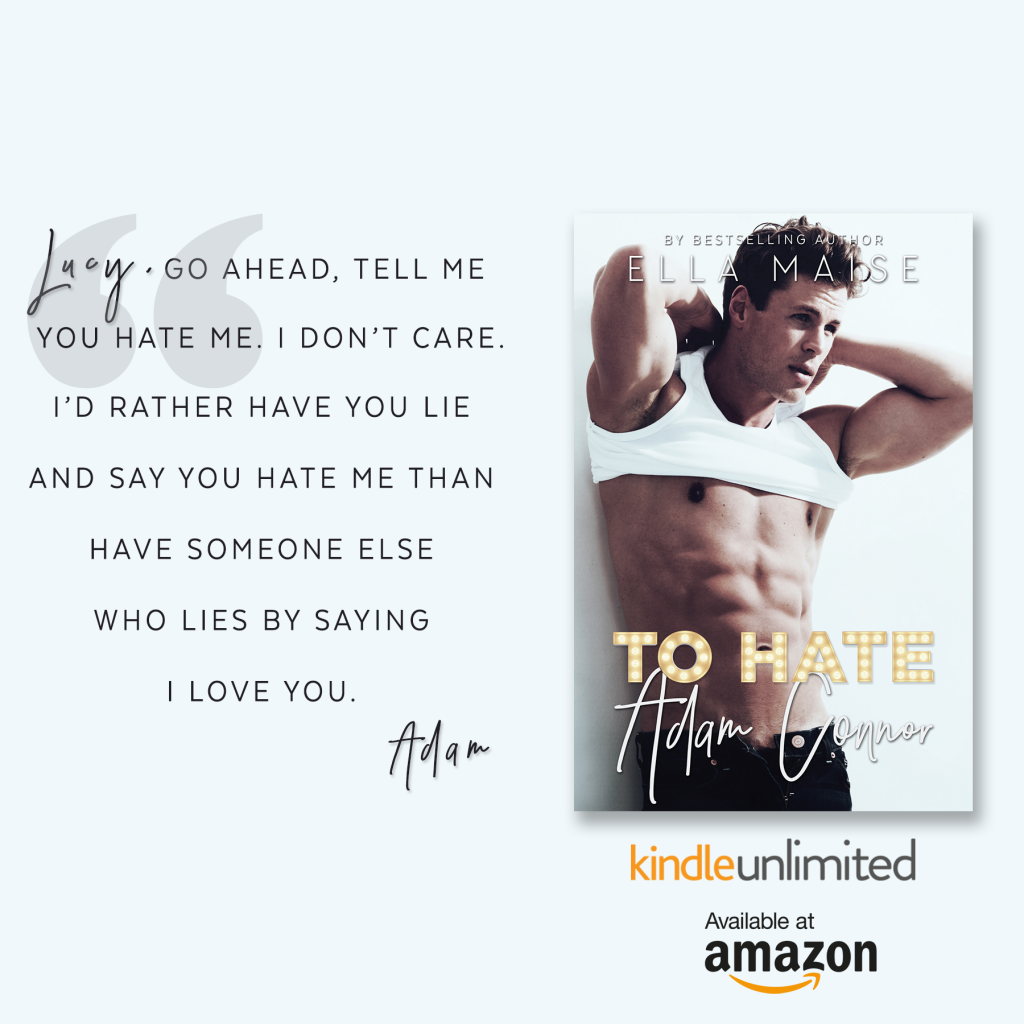 Cover photography: Getty Images / People Images